My Financial Independence Journey » Investing » A subjective comparison of investment strategies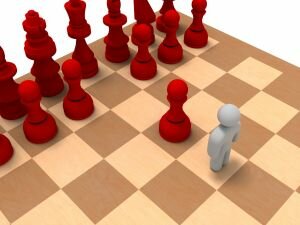 I've been involved in investing in some form or fashion for well over a decade.  Over that time I've tried a number of different strategies including index funds, dividend growth (current favorite), and speculating.  Each different type of investment requires a different level of knowledge to achieve entry level proficiency and carried with it a different level of risk.  Hopefully, the list below will help you better understand which style of investing you may be interested in based on your available time and risk tolerance.
Effort and Risk
Effort - Represents the minimum time and mental energy one would need to spend in order to produce passable results, meaning not losing large swaths of your money.  Note the use of the term minimum, one can always expend more effort and get better results.  My rankings of effort are as follows:
Catatonic
Some
Moderate
Hard
Full time career
Risk - Represents how dangerous a given investment is.  In other words, how likely you are to lose a boatload of money  because of your own mistakes or a market downturn.  I'm aware that you could write a scenario where any scenario turns out to be incredibly risky, but for the purpose of this thought exercise I'd like to avoid thinking in terms of extremes.  My rankings of risk are as follows:
Low
A bit more than low
Moderate
High
Holy crap!
Investment Strategy Rankings
Below is my rationale for why I ranked each investment strategy as I did.
Index Funds / ETFs
Index funds are essentially the most brain dead investment out there, hence they require the least amount of effort to initiate and maintain.  Just because i describe them as brain dead, doesn't mean that they're a bad choice.  They're actually the best choice for most people because they are super easy to use and produce respectable returns over the long-term.  Just grab a low cost stock market index fund, a bond fund, and check back once or twice a year to re-balance.
There are downsides to all that ease of use.  The first is that you have to pay regular maintenance fees to the mutual fund company.  The second downside is that the index isn't based on any concept of valuation, so within that basket of stocks that the fund is holding are some winners and some losers.  You're stuck with the junk along with all the rest.
I include exchange traded funds (ETFs) in this category as well since as far as the average investor is concerned, they're nothing but sexier versions of mutual funds.
Dividend Growth Investing
Dividend growth investing, a type of value investing, is currently my favorite investing method.  Overall, I feel that dividend growth investing can be pretty easy for a dedicated newcomer to approach.  First, there is only a very small universe of stocks to chose from and this collection of stocks is made considerably smaller if the beginning investor applies filters removing stocks with a small market cap or low entry yield.
A certain level of research is required to be an effective dividend growth investor.  You should be familiar with the champions, contenders, and challengers list.  You should be at least moderately comfortable reading stock analyses (even if you don't do them yourself).  And you should understand a handful of investment terms (PE ratio, yield, payout ratio, etc.).
I consider dividend growth investing to be one of the least risky investment strategies out there for two reasons.  First, you select companies based on strong fundamentals – in other words because they are objectively good businesses.  Second, part of your total return is provided to you in the form of cash dividends.  Regardless of what happens to the stock price, you still get to keep the dividend.
Value Investing
Value investing is similar to dividend growth investing in its focus on the fundamentals, but is open to the whole universe of stocks regardless of whether they pay dividends. And just like dividend growth investing, regular research and a basic set of knowledge is required to be able to succeed.  I won't say much about value investing since all of the same principles discussed above apply here as well.
Cash-Secured Puts
I'm going to begin by assuming that you're writing puts against stocks that you have already evaluated using the principles of value (or dividend growth) investing.  If not, jump immediately to the section on speculation.  I wouldn't consider writing cash-secured puts more risky than value investing, simply because if you've done your homework the downside risk (being assigned the stock) wouldn't be any worse than if you had bought the stock outright.
Selling cash-secured puts is a bit more involved than just buying stocks for the simple reason that you must not only understand the underlying stock, but must also understand options markets.
Naked Puts
Again, I'm going to assume that you're only writing puts against stocks that you have properly evaluated.  if not, head on down to the section on speculation.  Essentially, selling naked puts requires no more effort than cash-secured puts.  The difference comes in risk.  With naked puts, margin comes into play, and the investment risk increases as you push the limits of your margin allowance.  It is entirely possible that you can lose a lot of money if you push the maximum of your margin allowance and the market takes a nosedive.  Yes, even if you focused solely on the fundamentals and bought great companies, you can still lose money when margin comes into play.
Speculation
By this point you've thrown all principles of value investing out the window.  Is defenestration of an idea even possible?  I consider speculation any kind of profit chasing not based on solid investment fundamentals.  This includes chasing IPOs (initial public offerings), hot stock tips, water cooler advice, gut feelings, etc.  Speculative strategies appear great in a bull market because almost everyone makes money hand over fist.  But during a declining or flat market is when the risks of speculation become apparent.  And make no mistake, once you've given up basing your decisions on actual data, only bad things can happen.
Day Trading
The essence of day trading is buying and selling large amounts of the stock on the same day using margin to further amplify your gains.  In order to be successful at day trading you have to be willing to expend considerable effort understanding the market, understanding how the market moves (technical indicators), and waiting for opportunities.  This is essentially a full time job.  And it's a job that carries a profound amount of risk.  If you don't know what you're doing, you can and will lose a lot of money very fast.
Readers:  What is your favorite investment strategy?  Your least favorite?  How would you rank them in terms of effort and risk?
Filed under: Investing · Tags: dividend growth investing, index funds, investing, investment strategies, puts, rankings, speculation, value investing