My Financial Independence Journey » Blog Update » Thoughts after six months of blogging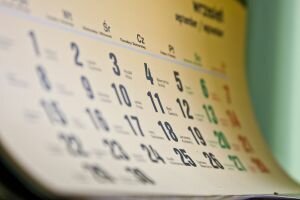 I can't believe I made it six months.  That's a pretty good accomplishment and I thought I'd share some of my observations about being a blogger.
The Evolving Mindset of a this Blogger
When I started this blog at the end of December 2012, I was obsessively writing articles and trying to build up a content base.  Then 2013 hit and the blog launched.  I jumped into the world of blogging head first writing content, commenting like a madman, and trying to build a readership base.  It was a lot of fun.
Life disrupted my plans, as it usually does, by throwing some travel, illnesses, and vacation my way.  Passion faded away, but the work of blogging remained.
Now that I'm at the six month mark, I can pretty safely say that I'm suffering from some blogging burn out.  Not total burn out, but I'm not the white hot flame that I was before.  I suspect that this is natural for most people.  If you are going to do something every day or every week, you should expect that it will turn into a job sooner or later.  Like every job, you have to show up and get the work done regardless of whether it gives you warm fuzzy feelings that day or not.
If I can keep blogging for a few more months I have no doubt that I'll hit another windfall of passion where I crank out tons of content and do a lot of commenting and networking.  By this point in my life, I know myself well enough to be able to predict the ebbs and flows of my interests.
Main Blogging Tasks
From what I've experienced so far, successful blogging consists of three main tasks.
1. Writing content - People come to your blog to read your content.  I'd love to say that super well researched articles drive tons of traffic, but I don't believe that's the case.  Having an engaging writing style is probably the most important thing.  You can be completely, painfully, and obviously wrong, but so long as your articles are well written people will love you.
2. Commenting on other blogs - Blogging is a form of social media.  As such you need to get out there and socialize with other bloggers in order to help drive traffic to your site.  This takes way more time than you would think. I used to try to comment on almost every article that I read.  When I started blogging, I commented every morning before heading to the gym and evening when I got back home from work.  Then I started commenting while at work. Do a little work, comment on some blogs – NOTE: This is not a good idea as you'll easily burn through your working hours commenting on blogs. 
Now, I find that I really need to be more frugal with my time. If it's going to be a busy day, I just hit mark all as read and move on.  There will always be more blog posts to comment on.  There are just so many blogs within the world of personal finance, that I could easily wind up doing nothing but commenting on them.
3. Replying to comments - Not only do you have to comment on other blogs, but you need to reply to comments on your own blog.  This is how you build up a great community of commenters.  I feel bad because I haven't had as much time as I would like to do this.  I really do appreciate each and every comment left on my blog.
Supporting Tasks
In addition to the the main tasks above, there are a variety of supporting tasks that you'll have to address sooner or later in your blogging career.  Some of the ones that I've discovered are listed below.
1. Polishing the blog's layout and design - If any of you remember this blog during it's first two months then you are probably aware that the theme was terrible.  I've since improved the layout, but I'm still not  satisfied with it.  I'd love to outsource designing a new theme to a professional, but unless they're willing to do the work for $10-$20 (1-2 month's blogging income), we're going to be sticking with what we've got.
2. Using social media (Facebook, Twitter, etc) - I post every new blog post to Facebook and Twitter.  I wish that I had more time to really take advantage of social media, but I don't.
3. Promoting your blog via carnivals - I should be a lot better at this as it's not that hard.  Basically, just pick your best post of the week and submit.  Best case scenario, you make editor's choice.  Worst case scenario, you're just another link among 80 others.
4. Deeper networking with other bloggers - Another area that I wish I had more time to work on.  There are so many great bloggers out there at that I would like to get to know better though email, phone calls, etc.  It's funny, but if you read enough posts by someone, you can kind of tell if they're an insufferable douche or a down to earth nice person.
5. Search engine optimization - I've totally failed at this.  It's hard enough for me to write content.  The last thing that I want to do is see if I've included the phrase "Dividend growth stocks" enough times to be properly optimized for this version of Google's search engine.  Actually, I think I'd rather gouge my eyes out with a spoon than do SEO.
6. Writing guest posts - Another area that I have dropped the ball in.  I would love to write up guest posts for other sites, but I feel like I barely have time to crank out content for my site.
Upsides of Blogging
1. Meet great people - While the internet seems to be swarming with total douchebags, most of the personal finance bloggers I've interacted with are helpful, supportive, and generally nice people.  Yes, there a few self righteous, condescending, holier-than-thou, assholes out there, but surprisingly they are in the minority.  Compare this to say youtube, reddit, or 4chan where you're far better off remaining a content consumer rather than a producer.
2. Fantastic way to educate yourself - I've learned so much about investing using blogging as an excuse research topics and companies and interacting with other bloggers.  It is unlikely that I would have opened a margin account to support put option selling if I hadn't been blogging.  And my knowledge of value investing and dividend growth stocks has increased substantially as well.
Downsides of Blogging
1. Time consuming - Holy crap, does blogging take a lot of  time.  Writing content, researching content, editing content, commenting, replying to comments, and everything else just sucks up tons of my time.  I work a pretty demanding day job and have a variety of non-blogging interests so I really feel the time crunch.  If I could only learn to live without sleep.
2. Little monetary reward - Unless you sell out and start filling your blog with affiliate links and sponsored posts, there isn't a lot of monetary reward to blogging for most people.  I pull in about $10 a month from Adsense.  Nothing from Amazon.  This covers hosting, the domain name, and buys me a beer at the end of the month.
It's possible that over time my blog will become more and more successful and the amount of income will increase.  But I do wonder if the income will ever equate to anything greater than glorified beer money.  Even $100 a month isn't worth the amount of time that I put into blogging (~20 hours a week) – that's still below minimum wage.
The knowledge that I've gained from blogging is a far better reward than the pittance that I've gotten from advertisers.
MORAL OF THE STORY:  If you want to make a living blogging, you had better plan on being a sell out or have an amazingly engaging writing style.
Personal Finance Tropes That Annoy Me
Part of what I do as a personal finance blogger is to read other personal finance blogs.  In fact, I read a lot of blogs.  Far more blogs than I would ever read if I wasn't in the blogging game myself.  Below are some of the common blogging tropes that just get under my skin for various reasons.
1. "Retired" people who are still working - I know that you've got a book or a blog to sell, or maybe a eco-sustainable lifestyle to promote, but at least be honest with your readers.  Working full or part time in either entrepreneurial endeavors or at a corporate job is nothing to be ashamed of.
2. Aggressive mortgage payoffs - If you have an interest rate of around 3% or so (entirely possible after a refi or two), there is no way that aggressively paying off your mortgage is a good idea.  While it may provide you with some psychological solace, it's mathematically dumb.
3. Minimalism as the gateway to happiness and fulfillment - Less is not more.
4. Raffles - Do you really have to bribe people to like, share, and promote your blog content?
This post has gone on for entirely too many words.  Stay tuned for my next post where I'll talk a bit about the future of the blog.
Readers:  I'd love to hear your opinions.  Are you a blogger?  Have you suffered with similar blog/life/work balance issues?  How did you deal with them?
Filed under: Blog Update · Tags: blogging