My Financial Independence Journey » Stock Analysis » Clorox (CLX) Dividend Stock Analysis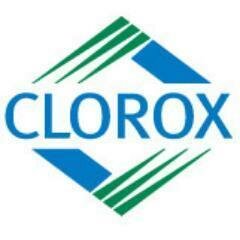 Clorox (CLX) is major manufacturer of cleaning, grocery, and specialty food products.  Clorox's products are sold in more than 100 countries and about 22% of CLX's sales came from international sources. Clorox has four major business segments:  1) Cleaning (31% net sales) which focuses on laundry, home care, and professional products (eg Formula 409, Clorox, Pine Sol).  2) Household (31% net sales) which consists of charcoal, cat litter, plastic bags, and container products (eg Fresh Step, Glad, Kingsford).  3) Lifestyle (16% net sales) which consists of food products, water filtration systems, and filters (eg Brita).  4) International (22% net sales) which consists of products sold outside the US.
CLX Basic Company Stats
Ticker Symbol: CLX
PE Ratio: 19.86
Yield: 3.3%
% above 52 week low: 76.6%
Beta: 0.36
Market cap: $11.23 B
Website: www.thecloroxcompany.com

CLX vs the S&P500 over 10 years

CLX was roughly tracking the S&P500 until 2008 when it started to modestly outperform it.  Over the last 10 years, an investment in CLX would have grown by 98% compared to the 74% that an investment in the S&P500 would have grown.
CLX Earnings Per Share (EPS) & Dividend Growth

1 year EPS growth: 98.1%
3 year EPS growth: -1.7%
5 year EPS growth: 6.0%
10 year EPS growth: 6.5%
EPS growth for CLX has been steady over the last 10 years, but with a massive dip in 2011 due to a goodwill impairment charge off and massive stock repurchase.
1 year dividend growth: 9.1%
3 year dividend growth: 9.5%
5 year dividend growth: 10.7%
10 year dividend growth: 11.8%
CLX's dividend growth appears to be steady at around 10% or so.  Dividend growth appears to be decelerating, but it wouldn't surprise me if it pops back up to the 10% range.
With a starting yield of 3.3% and a growth rate of about 10%, CLX's yield on cost will grow to well in excess of 8.0% in 10 years.  In order to double the dividend, using the rule of 72, it will take about 7.2 years.
CLX Payout Ratio

CLX's payout ratio has remained very stabile over the last 10 years.  The spike in payout ratio in 2011 was largely due to the goodwill write off, so it can be considered an anomaly.  The average payout ratio is 44% (excluding the 2011 value).  The payout ratio has grown a bit over the last decade, but I'm not concerned that it's venturing into unsustainable territory.
CLX Cash Flow & Revenue Growth

1 year revenue growth: 4.5%
3 year revenue growth: -0.6%
5 year revenue growth: 0.9%
10 year revenue growth: 3.1%
Cash flow for CLX has generally mirrored EPS growth.  The dip in 2011 cash flow can be attributed to the substantial stock repurchase.  Revenue growth has been a bit erratic, but generally positive.
CLX Balance Sheet
The current debt to equity ratio for CLX is over 100% and CLX has been carrying a steep debt load for some time.
CLX Risks
CLX isn't likely to be heavily effected by swings in the economy, after all everyone needs to clean their kitchens.  But CLX is very sensitive to changes in the price of commodities, which are the raw materials for is products.  CLX is also lacking in international exposure.  Previously, I said that Proctor and Gamble (PG) could do more to increase their exposure abroad.  But compared to Clorox, PG is a champion of international exposure.
CLX Valuation Panel

Graham Number
The Graham number represents one very simple way to value a stock.  The Graham number for CLX is $10.36. The stock price is higher than the Graham number, suggesting that CLX may be slightly overvalued valued at the moment.  However, the book value (upon which the Graham number is based) is so low for CLX as to render this metric useless.
Two Stage Dividend Discount Model
Using a risk free rate of 2%, an expected return of 10% and the beta of 0.36, the CAPM model provides a discount rate of 12.9%.  Using a growth rate of 10% for 5 years and a slower growth rate of 7%, the two stage model produced a value of $61.40, suggesting that CLX is overvalued.
One Stage (Gordon Growth) Dividend Discount Model
Using a growth rate of 10.0% and a 12.6% discount rate, the one stage model produces a value of $108.47, suggesting that CLX is overvalued.
Valuation Conclusion
The valuation models are producing values all over the board, but my gut feeling based on the debt load, book value, and PE is that CLX is overvalued.
CLX Cash Secured Puts
I'm not interested in buying CLX at present, so I probably wouldn't sell puts against it.
Conclusions
I own CLX at the moment, but I don't think that I'll be adding to that position soon.  At present, CLX is overvalued, has a lot of debt, and could use some greater international exposure.  CLX has been a solid company for decades, but at present it could use a little sprucing up.  *Insert hideous cleaning products joke here*
Disclosure: Long CLX.

Readers:  What are your opinions about Clorox?
Filed under: Stock Analysis · Tags: clorox, clorox company, clx, stock analysis