My FI Journey » Investment portfolio » Portfolio Status: September 2013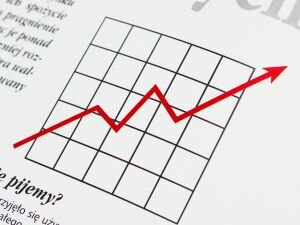 Continuing with my goal of financial transparency, I'm posting my portfolio as it is at the beginning of September of 2013.
Under the portfolio tab above is where I am keeping a more or less current list of my positions.  The below is where my portfolio stands as of September 1, 2013.  Also, check out the dividends and options pages where I am tracking each of those.
2013 Portfolio Value as of:
January 1st: $91,567.06
February 1st: $95,514.53
March 1st: $99,743.57
April 1st: $102,160.83
May 1st: $111,056.49
June 1st: $115,388.08
July 1st: $121,356.66
August 1st: $129,800.78
September 1st: $128,119.89
August wasn't a great month.  My portfolio actually went down in value, as did the market as a whole.  I guess I'm reaching the point where market gyrations affect the short term value of my portfolio more than regular additions of cash.  But just because the portfolio went down in value last month, doesn't mean that the dividend stream did.  In fact the dividend stream was increased as I spent about $2,800 on purchasing Omega Healthcare Investors (OHI) shares.
In terms of dividends, I pulled in $355.08 in August of 2013. To date, I have pulled in $2,355.36 in dividends for 2013.
2013 Monthly Dividends:
January: $164.00
February: $265.11
March: $326.64
April: $301.76
May: $295.42
June: $452.89
July: $279.46
August: $355.08
One of my major goals for this year and next year is to substantially increase my emergency fund pile of cash to leverage put options against, which also doubles as an emergency fund so that it can cover one full year's worth of my expenses ($35K).  So let's track that too:
2013 Cash Pile Value as of:
January 1st: $4,753.16
February 1st: $7,353.16
March 1st: $8,965.33
April 1st: $10,560.33
May 1st: $12,168.49
June 1st: $13,768.49
July 1st: $15,363.49
August 1st: $16,973.18
September 1st: $18,573.18
Portfolio as of September 1st, 2013:
Filed under: Investment portfolio · Tags: portfolio status